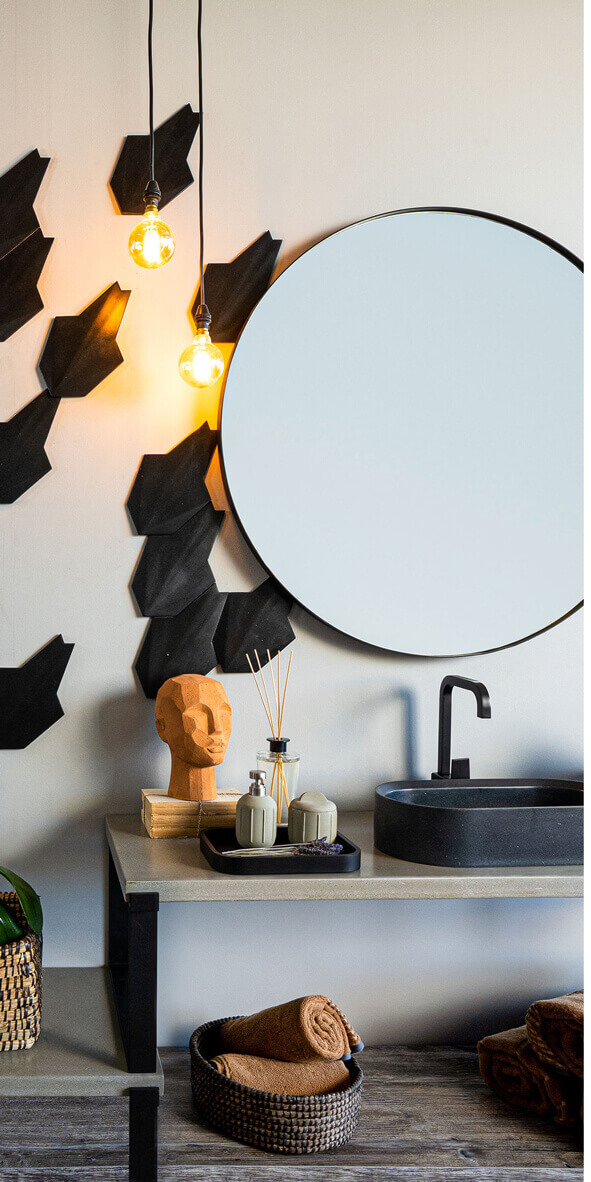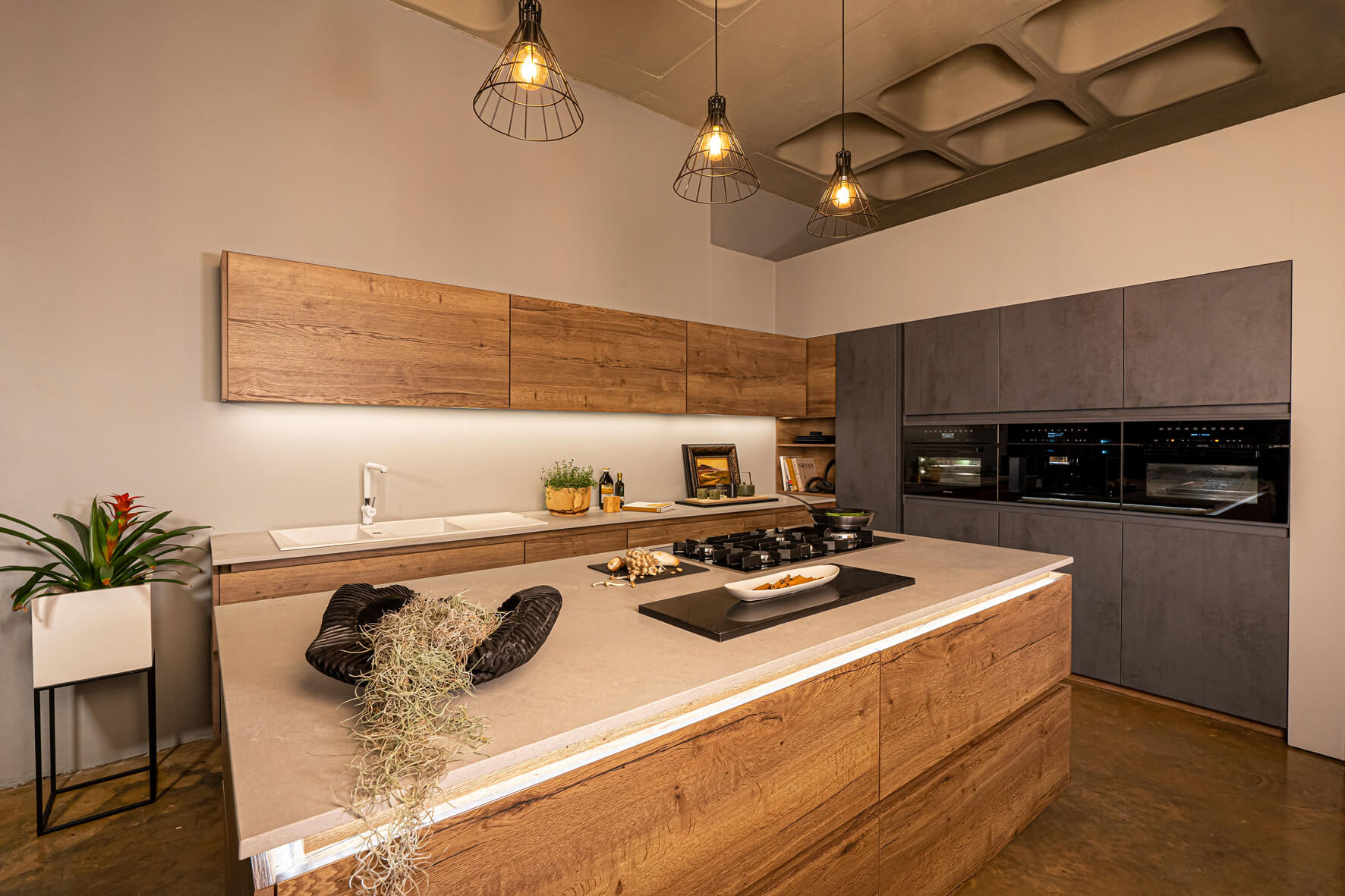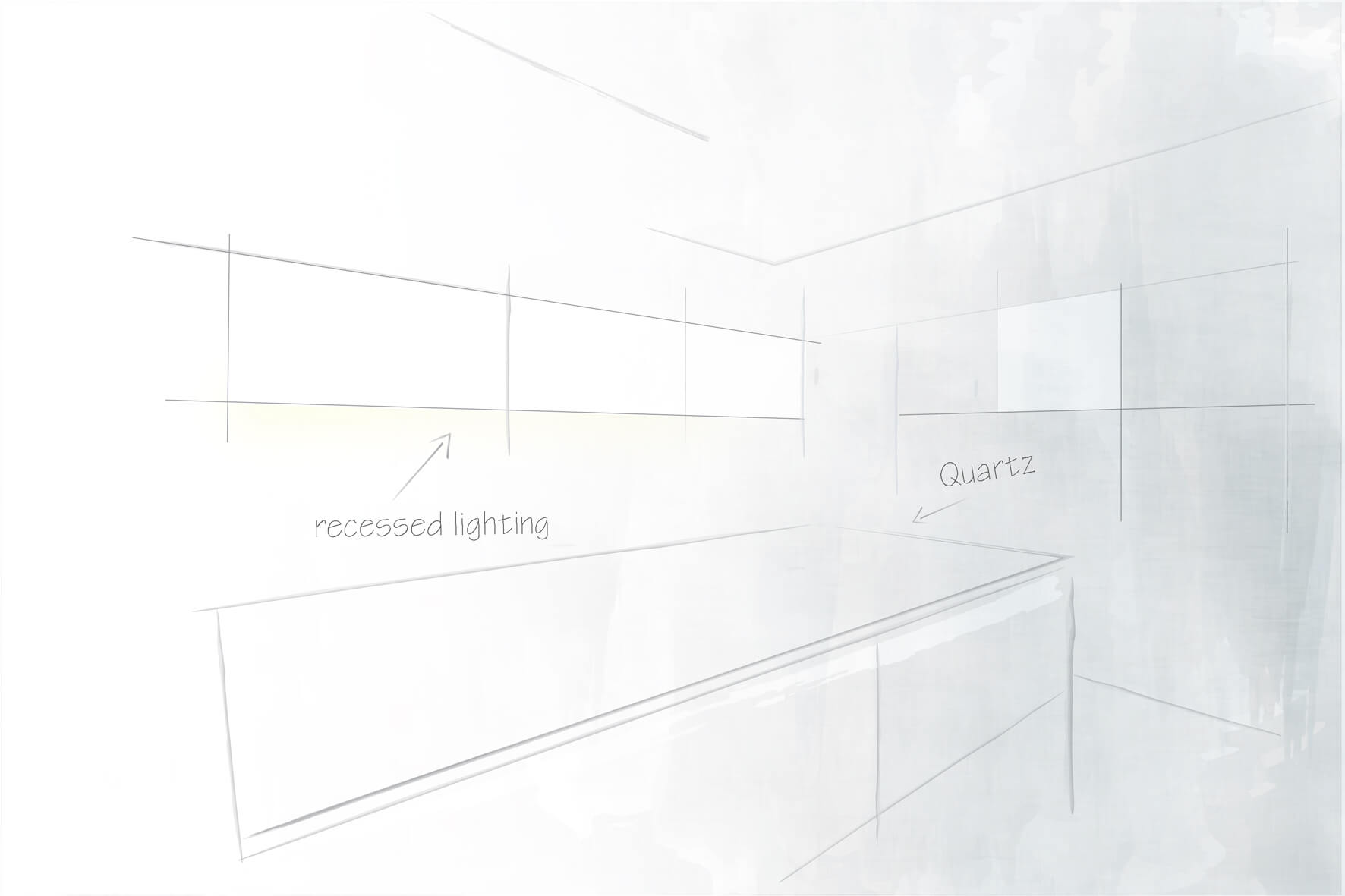 Handcrafted Unique Spaces
Your living environment's physical design engages all your senses, carrying a prominent influence on the body and mind – ultimately setting the scene for how you experience life. 
HUS's expert designers will assist you in finding the ideal match or meaningful experience you want to enjoy within your uniquely customised space through elegant design, quality craftsmanship and innovative functionality.
Our design ideas and inspirations give you a glimpse of the exciting possibilities when exploring the vision for your space.
Superior grade stone is available in a wide range of materials, colours and treatments. Our strong and durable stone will become a centrepiece in your space.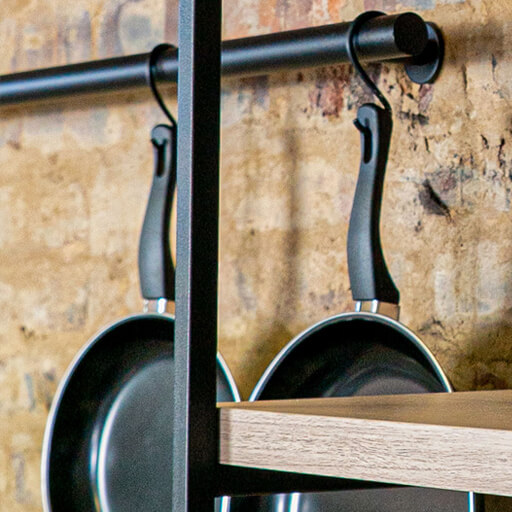 In-house powder-coated slack steel detailing showcases functionality and rustic simplicity – organising your space to serve your lifestyle and aesthetic needs.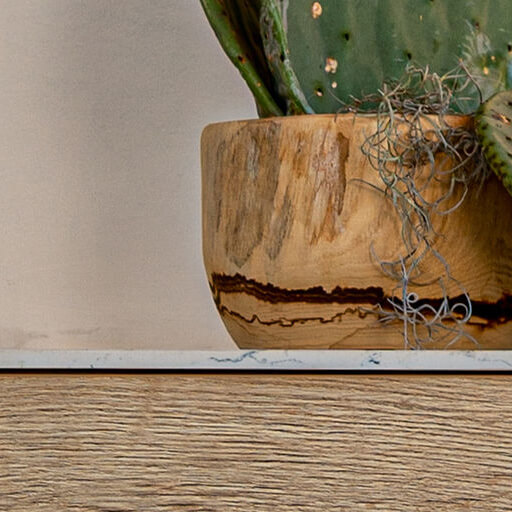 Get the authentic look and feel of sawn timber with our variety of feelwood products. This specialised laminate is perfect for pieces with luxurious texture and durable quality.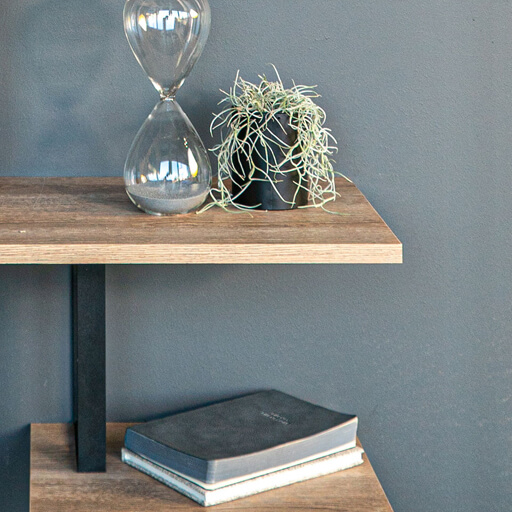 Underlying cool colours within your cabinetry's material complements a calming space and makes your room feel more spacious. Colours like blue, green, and purple harmonise your environment while creating depth.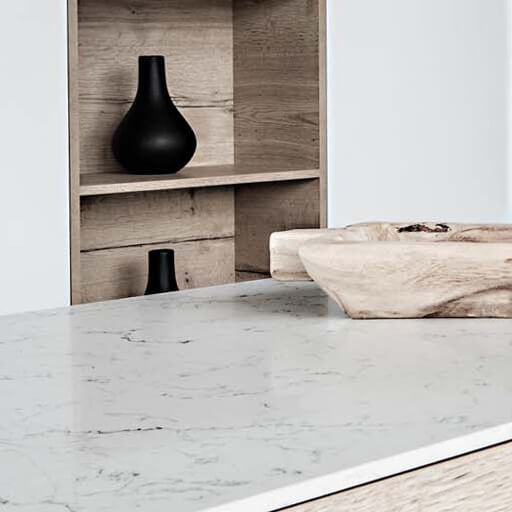 Neutral tones within your worktop's stone create a clean and earthy feel. They are an excellent option if you regularly change your colour focal points since neutral colours are the perfect canvas for whatever pop of colour or texture you want to celebrate.
Warm colours, including orange, red and yellow, form the perception of warmth or comfort. If you want to make your space more intimate, wood units with warm undertones will help you create that experience.
– An illuminated environment where the arrangement of light is used to highlight or subdue features within the space.
---
Using lighting as your cabinetry's "jewellery" will give it a unique elegance and mood. Our designers will assist in creating a flawless arrangement between functional and ambient light to illuminate your HUS features with an alluring yet practical adornment.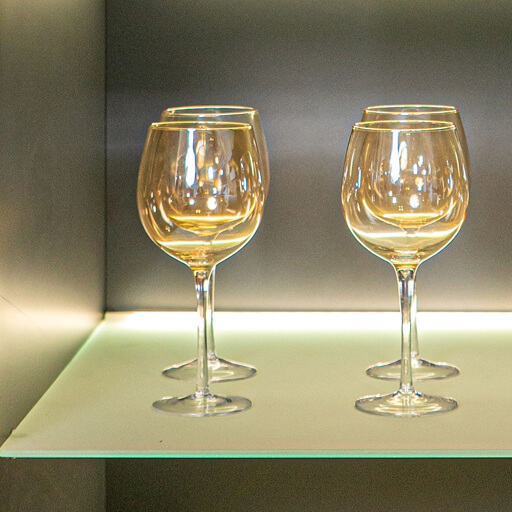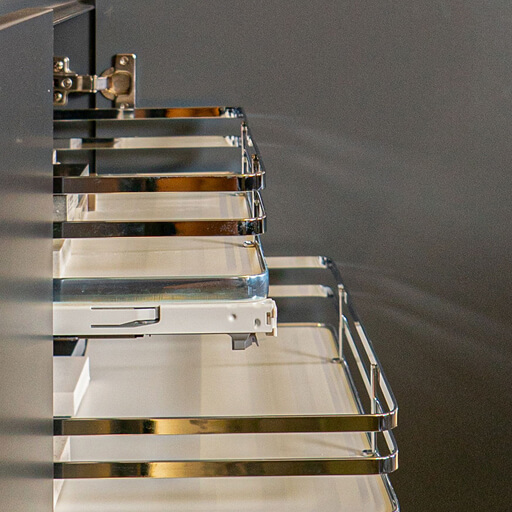 Effortless Drawer
Systems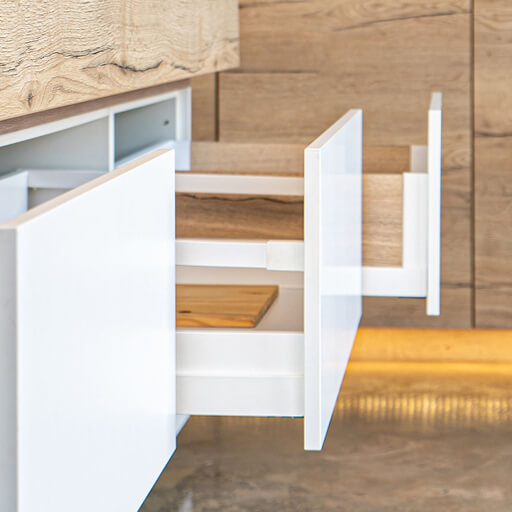 Innovative Lift-Up
Mechanisms